An InPac™ reverse vending solution has all functionality integrated in one unit, with internal accumulation and sorting, with or without compaction.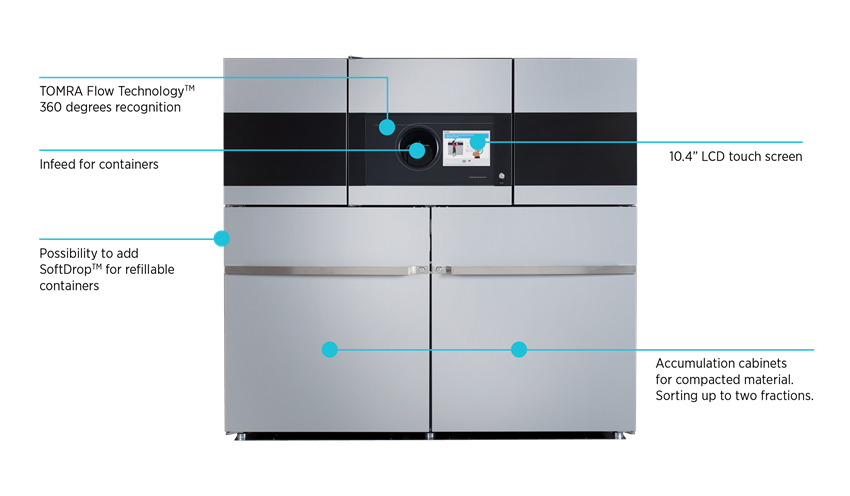 TOMRA's InPac systems are fully operational standalone machines. In some markets the machine is built into a wall, usually with rear bin emptying. In some markets, installations with several machines with one material type per machine are common.
T-90 is specially developed for stores requiring a fast and intuitive reverse vending machine, with high storage capacity built in. TOMRA's all-in-one InPac machines are the ideal solution for stores needing a space-efficient reverse vending machine. Featuring TOMRA Flow Technology™, the T-90 recognizes containers instantly without rotation, increasing return speed and enabling the possibility to accept all types of container shapes.
T-70 is specially developed for locations collecting medium volumes of containers. This fast and reliable reverse vending machine has a compact size that makes it an ideal solution for sites with limited space.
TriSort is a TOMRA InPac™ reverse vending solution that can handle up to three material types inside. Ideal for medium return volumes of all types of non-refillable containers.
The H-10 and H-11 reverse vending machines offer a clean and robust design, ideal for receiving low to medium volumes of containers